Thanks to our design based on teleworking without any geographical dependency, we can call on the best talents.
Our regulatory team is driven by the desire to work together on ambitious projects and give their best.
The richness of our human resources stems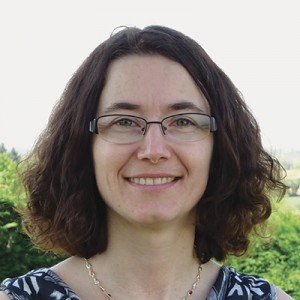 Karine Mavet
Cofounder
"To advise our clients properly, we are committed to helping them meet regulatory requirements, which are constantly evolving."
An agricultural engineer specialised in the protection of plants and the environment, Karine Mavet has worked for 16 years in the regulatory field. She started working for a large agrochemical company then was in charge of residue trials for a CRO.
After a collective pest control coordination assignment in the Rhône-Alpes regional plant protection department (DRAF / Ministry of Agriculture), she went into regulatory consulting.
As project leader for 10 years she advised French and foreign clients, drafted substance and preparation dossiers, monitored studies, conducted risk assessments and liaised with the competent Authorities.
Armed with her experience and spurred on by an entrepreneurial desire, she went into partnership and founded Lynxee consulting in 2015.
Lynxee consulting
Emilie Vianay
Cofounder
"With our experience of dossiers, we propose optimised strategies for our clients in terms of deadline and costs."
An agricultural engineer, Emilie Vianay has worked for 13 years in the regulatory field. She started her career as an experimental field trialist in vegetable crops and then joined a CRO as Study Director for residue and efficacy trials programmes in Europe.
She then specialised in drafting Biological Assessment Dossiers with a French regulatory affairs consultant. Trained in risk assessment and seasoned in project management, she took charge of the "plant protection products" team, where she managed ten or so scientific experts and project managers on behalf of French and foreign clients.
Attracted by the entrepreneurial world and armed with 11 years' experience in regulatory affairs, she went into partnership and founded Lynxee consulting in 2015.
Lynxee consulting
Florence Dupeuble
Efficacy Expert
"Selecting and compiling field data, analysing them to defend your product at best, here is my everyday mantra."
With a Degree in Biology and Agronomy, Florence Dupeuble began her career as a research field trialist at INRA (French Institute for Agronomic Research) in arable crops and then as a field trialist testing PPPs in different organisations and agrochemical companies.
She then worked as a project manager of GEP trials. She coordinated field trialists, processed ARM data and prepared trial reports, in collaboration with the clients.
Florence was finally trained in the drafting of biological assessment dossiers (BAD).
After 16 years of varied and complementary experiences, she joined Lynxee consulting company in 2017 where she is involved, among others, in the drafting of BAD, comparative assessment, labels and in field trials project management.
Lynxee consulting